Authors: Studio UnSeen Ljudmilla, Georgijeva, Tiia Vahula, Madis Kaasik
Coauthors: Newcastle University Experimental Architecture Group.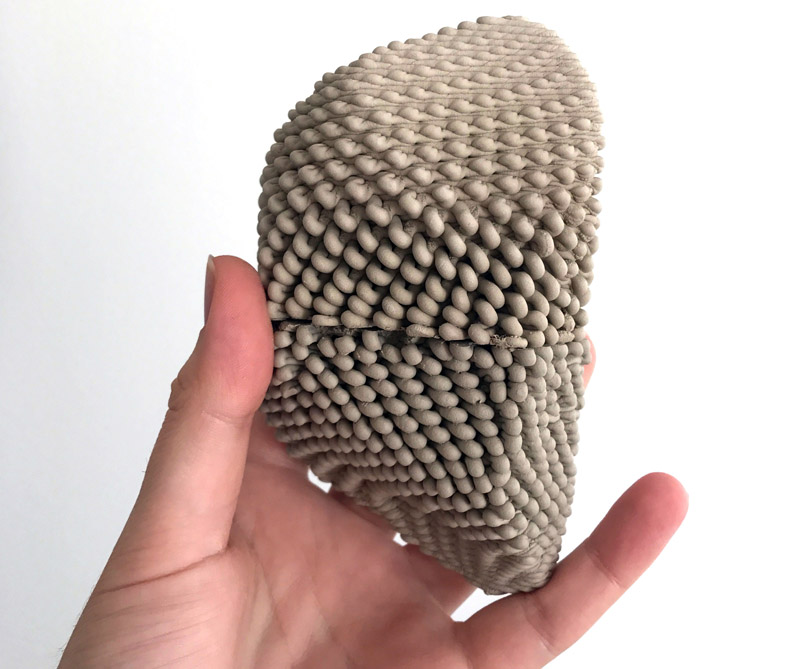 Studio UnSeen is a Tallinn based design practice that explores robotic       manufacturing methods and their implementation in contemporary architecture, interior and product design. Their current focus is on experimenting with 3D printed ceramics, working at the crossroads of digital design, custom built robotics, traditional crafts and natural materials.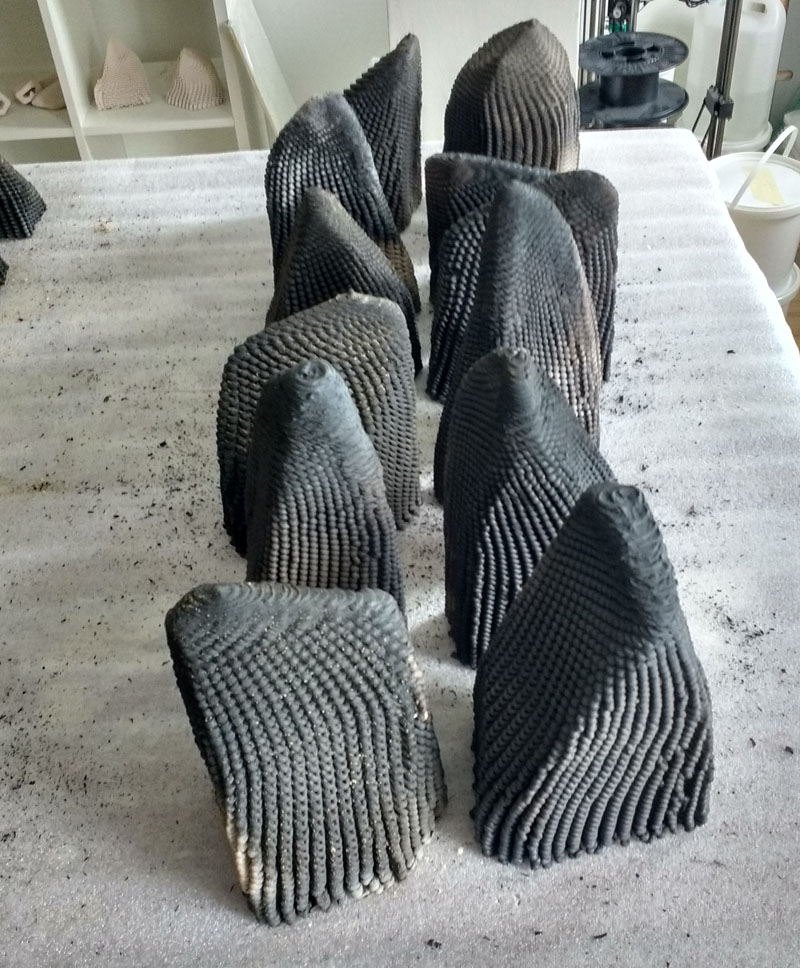 SEEM[N]EST was part of Tallinn Architecture Biennale 2017 curatorial exhibition Anthropocene Island. It explored how new technologies like 3D printing could be combined with natural and ecological materials to create a complex and multifunctional structure.
3D printing is a very rapidly developing technology that essentially could be explained as robotically depositing material into desired shape. The precision, replicability and computational control of the 3D printed shape allows to create designs that would be impossible to produce using traditional methods.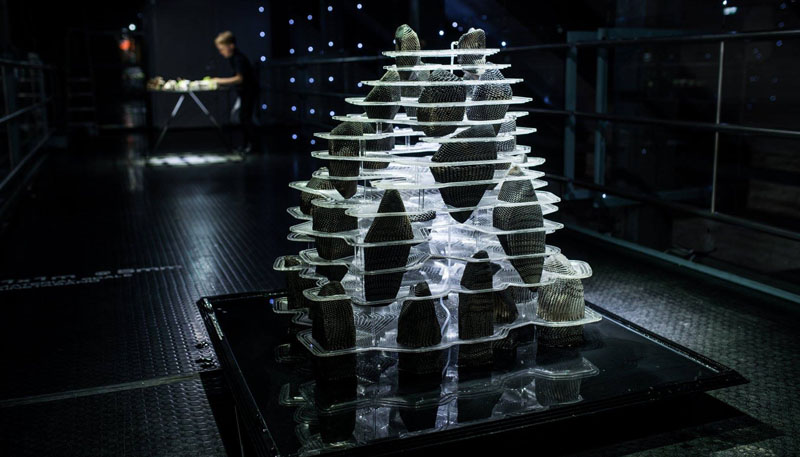 Although the most well known is 3D printing with plastic, the range of materials that can be 3D printed is very broad: glass, ceramics, metals, concrete, earth, chocolate etc. As a showcase of possible complexity of 3D printed ceramics in architecture, a multifunctional wall of porous clay bricks was produced for the SEEM[N]EST installation.
The porous bricks work as filters and collectors of rainwater and melting water during spring as well as accommodate biological organisms and possibly plants, insects or birds. Several explorative test prints were made in the process to achieve the desired porous structure, they were also tested with planting and exhibited separately.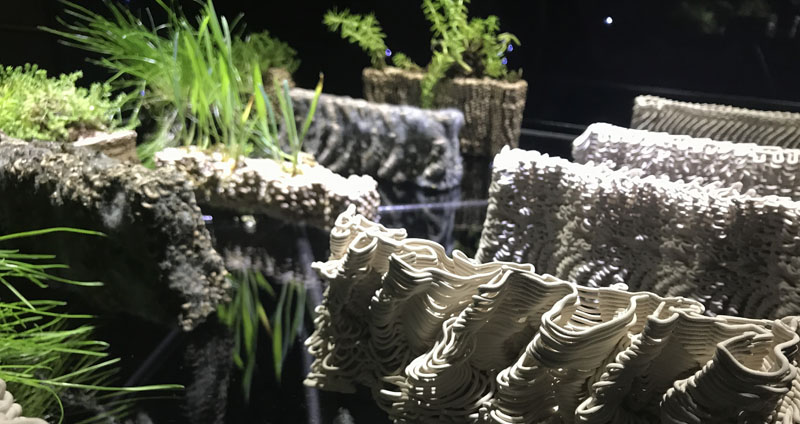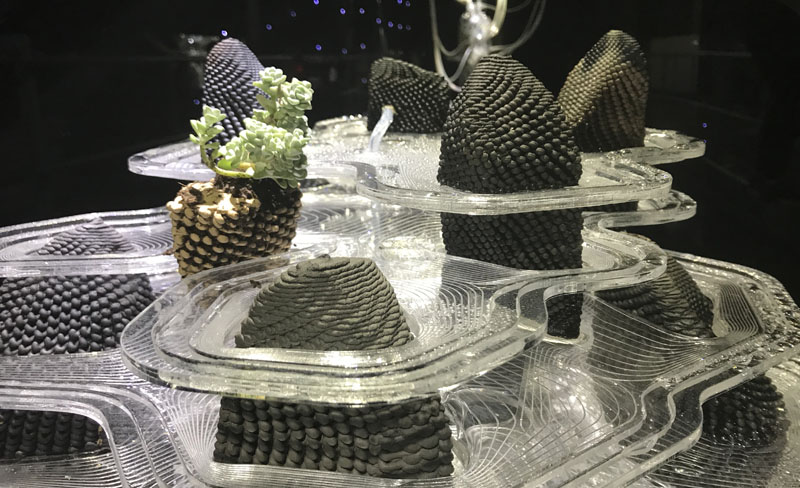 A recent installation was created for the Tallinn Architecture Biennale 2017 Estonia Bio.Tallinn. ( find more info here )
Pictures Courtesy of Studio Unseen.