Author: Dana Church |  Innovation Consultant at Nottingham Trent University, England, UK.
Using a LUTUM XL machine
The 'design hub' of Enabling Innovation programme at Nottingham Trent University operates as a design consultancy providing local SME businesses access to disruptive digital technologies applied to design and processes, including 3D visualisation and rapid prototyping (including 3D printing), and virtual reality technologies.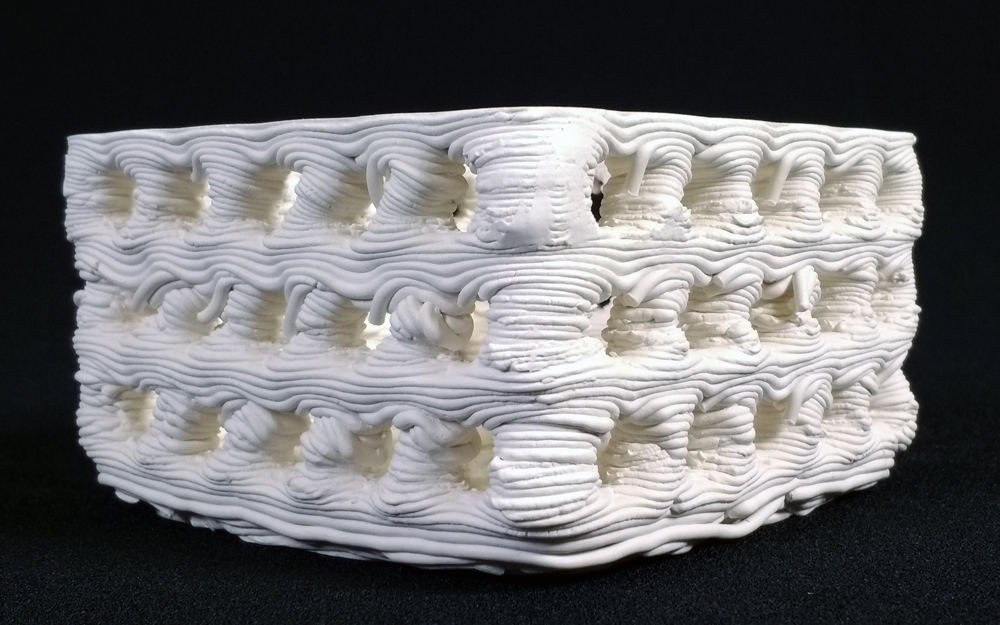 This may be in the form of product initial concept design, prototype development, 3d Printing, 3d Scanning, materials advice, manufacturing solutions and contacts, Computational Design, and CGI visualisations. The benefits offered are a one-stop-shop covering most matters involved in the development and commercialisation of anything related to design, development, processes, and manufacturing.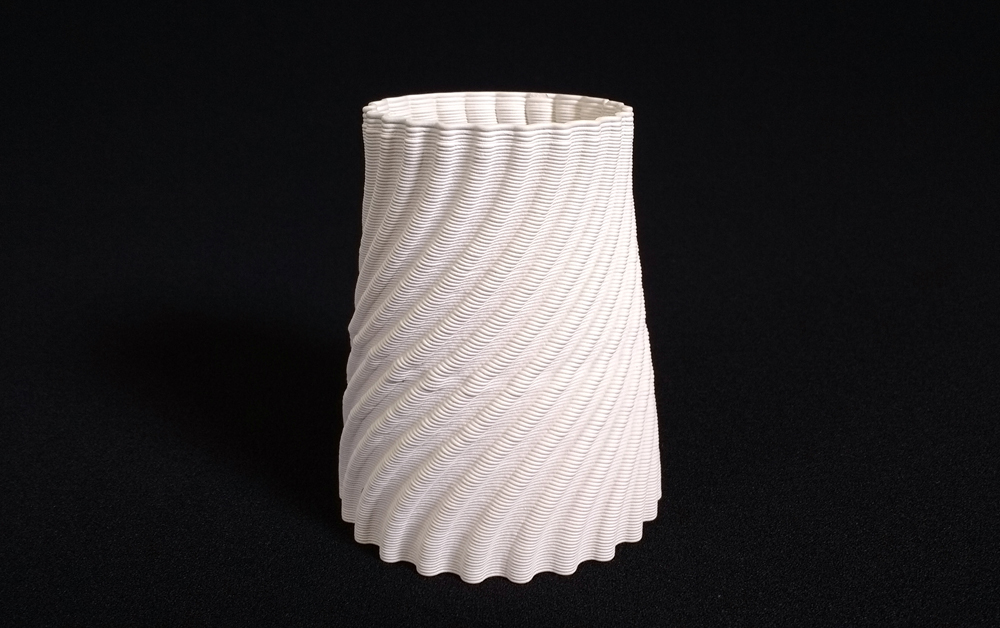 One area we have growing expertise is in 3d design and 3d printing for designer / makers. We have recently purchased a LUTUM XL machine for clay and paste materials, made by Vormvrij based in The Netherlands. We offer professional designers and artists the opportunity to explore their product ideas using digital techniques for design and production – with the option to integrate these into their existing work flows and traditional processes.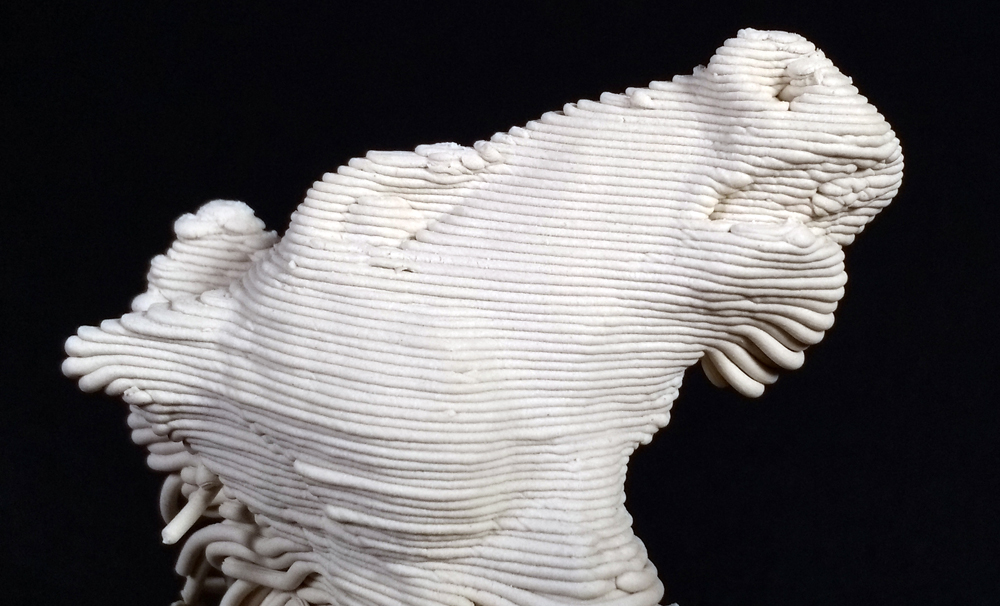 Our ERDF-funded business support has proved to be very popular with local ceramicists, glass artists, and sculptors. Sometimes we 3d scan existing maquettes or prototypes to generate a 3d CAD model. Or we might work with drawings to reproduce a design using various 3d softwares. Each approach results in a STL file suitable for 3d printing.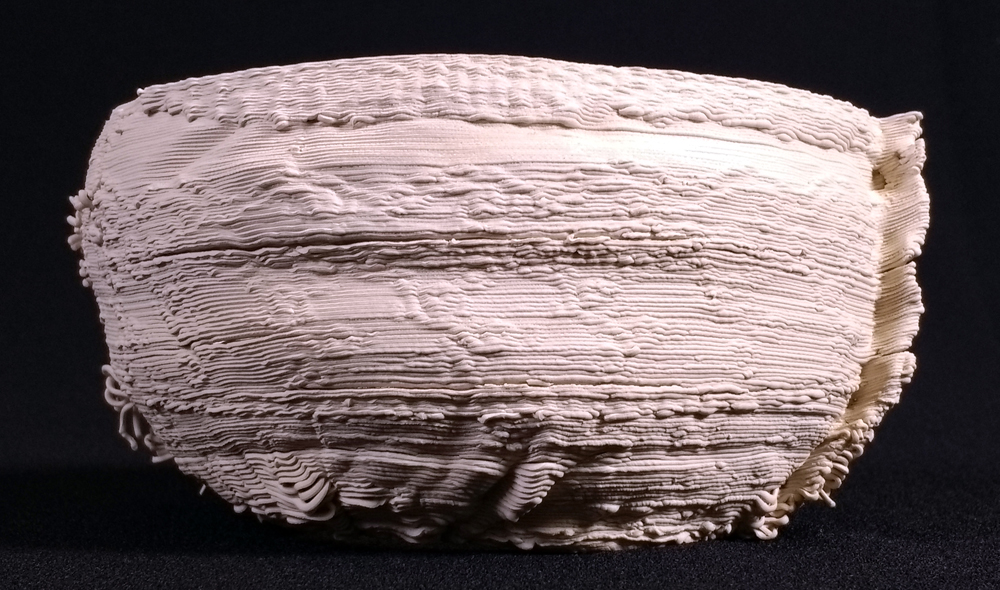 Although still fairly new to using the LUTUM XL machine, we think we now have some grasp of the basic operational parameters. Keen to avoid the sterility of many 3d printed pieces, we are keen to explore opportunities for generating 3d textures via computational design or simply exploiting the vagaries of 3d printing with a paste material.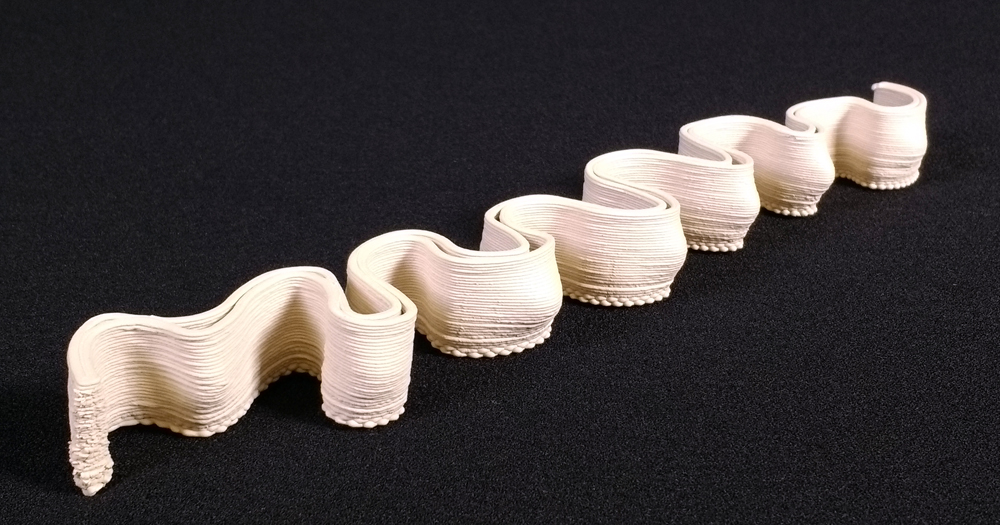 To date, these are some examples for work produced using a standard Stoneware ceramic body fired to 1220 Centigrade.
Source and pictures: NTU / Dana Church, Copyright NTU UK.
twitter: @NTU_EI
email:  DanaChurch