A team of researchers and students from the HKU Faculty of Architecture working with Holger Kehne from Plasma Studio making a architectural twisted tower out of 2,000 3D-printed terracotta blocks.
Every clay block used to build the Ceramic Constellation Pavilion was individually printed in a unique shape and size robotic technology.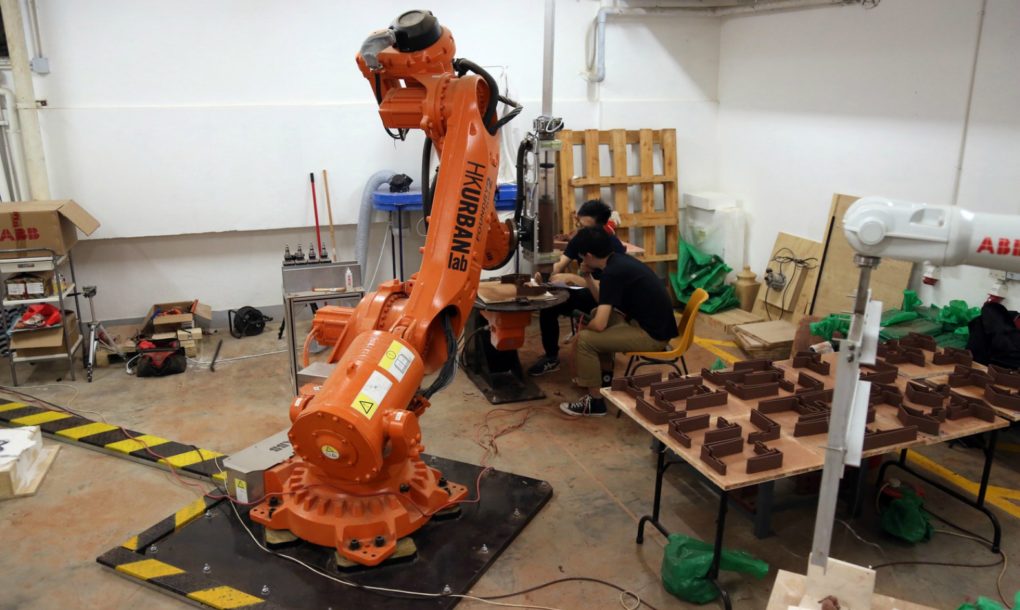 The team used about 700 kilo terracotta clay. The robotic technology allow each brick to be printed in about 2 to 3 it took roughly three weeks to print the lot. After firing the bricks in an oven students from the HKU Department of Architecture assembled the beautiful structure in 10 days.
The 4 meter tall structure was part of the inaugural "Robotic Architecture Series" of workshop hosted by, Sino Group, an international property developer. The aim of the Robotics Lab at HKU's Faculty of Architecture was to test feasibility of robotically printed terracotta structures. This production process makes it possible to individually model every building block resulting in more divers design possibilities.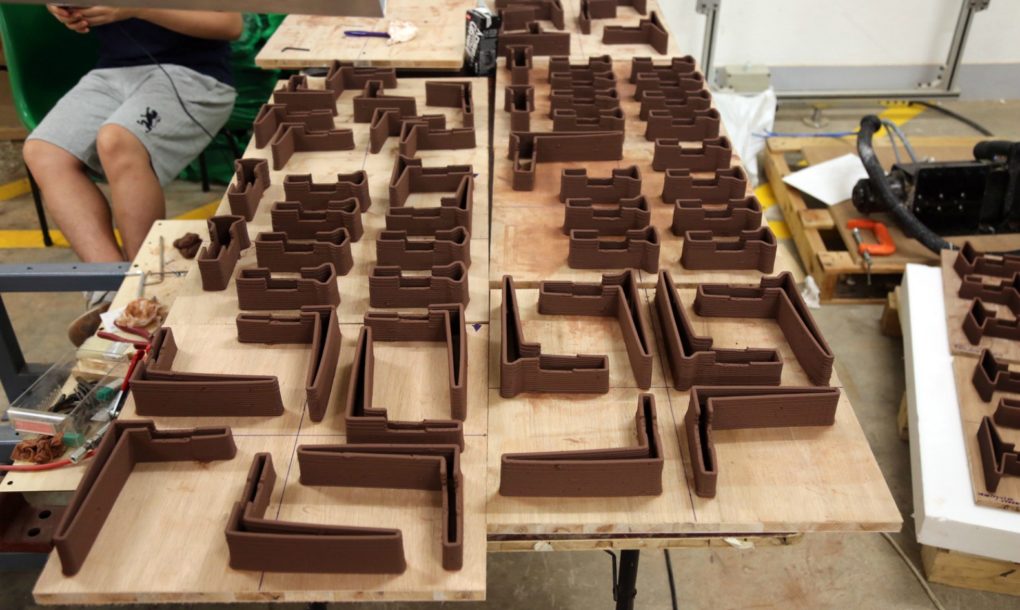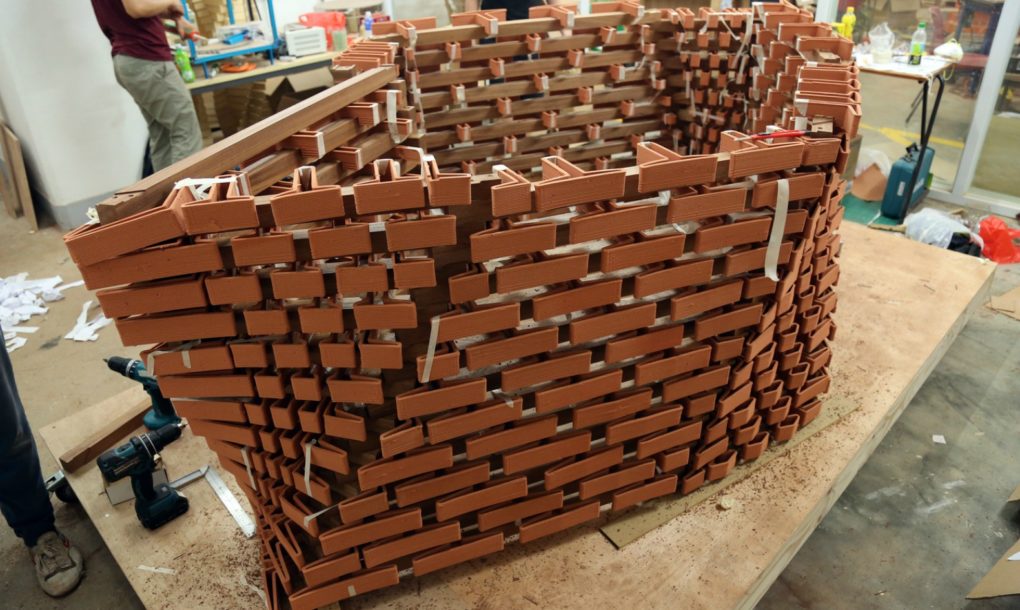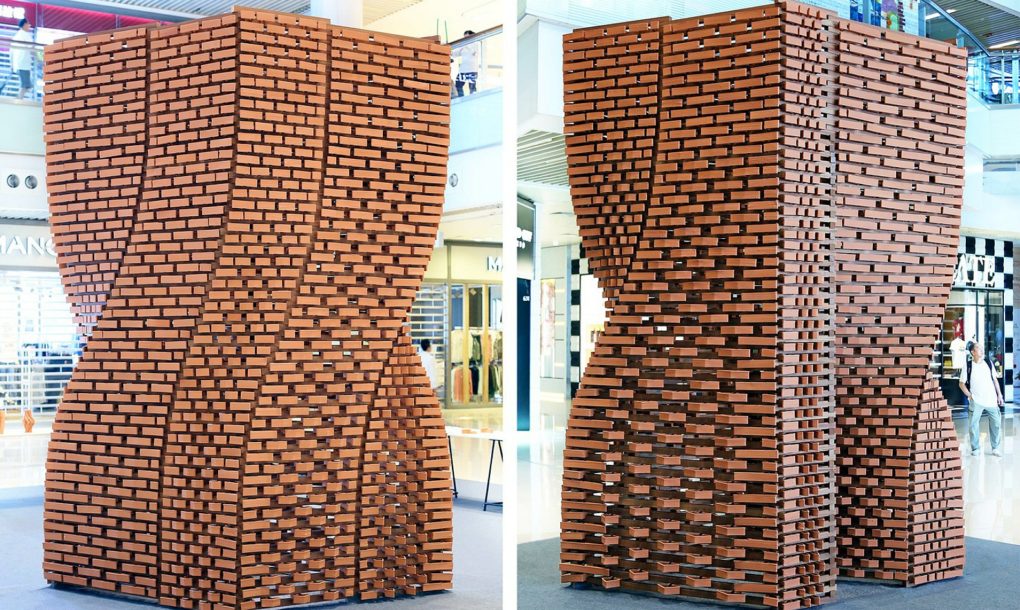 images from HKU Faculty of Architecture