Author: Irene van Domburg
Edited by : Marlieke Wijnakker
In the charming and historic town called Brielle Cerabeau opens the first 3D-printed ceramics store in the Netherlands. Entrepreneur and artist Ron van Domburg started 35 years ago as a software developer. The creative and innovative process fascinated him immensely. However, this became overshadowed when his company grew more and more. At one point he had branches in Malaysia and Bosnia and as CEO he was increasingly lived by his work and responsibilities.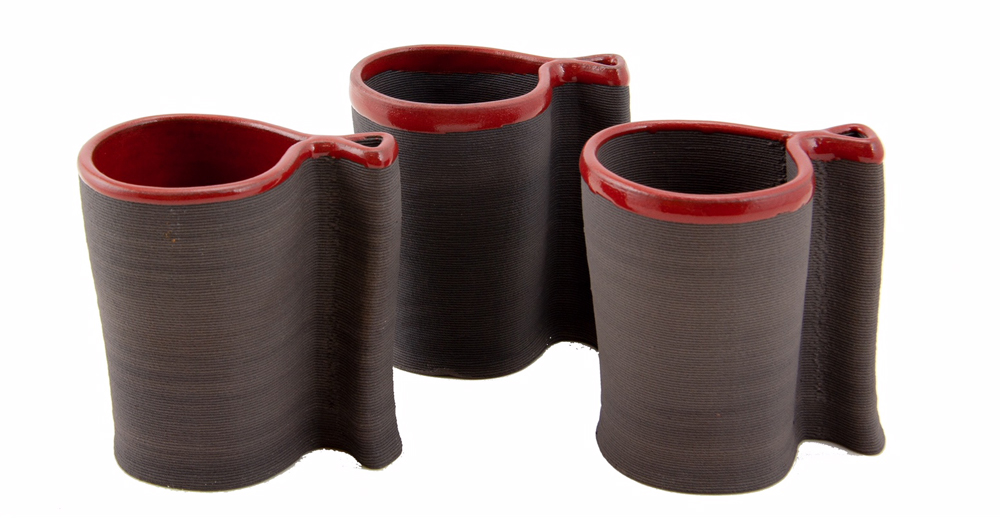 Whiskey cups
A few years ago he threw the helm radically. Ron stepped out of his business, to focus on something that does provide him with pleasure: making and selling 3D printed ceramics. Without the responsibilities that come with having personnel, he can focus on the creative process he loves. With different kinds of software, he designs unique shapes and then prints them. He experiments with many types of clay and recipes for glaze.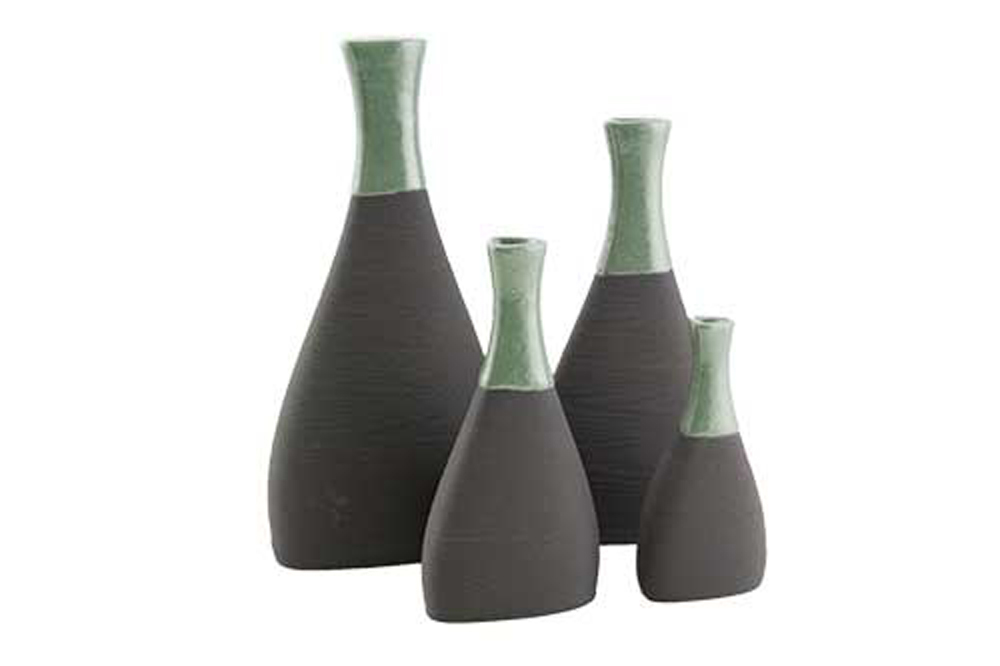 Light Green lamps and vases
Ron combines working in his studio, participating in (inter)national exhibitions with running a webshop.
And now a physical store is realised where customers can see and feel the finished products.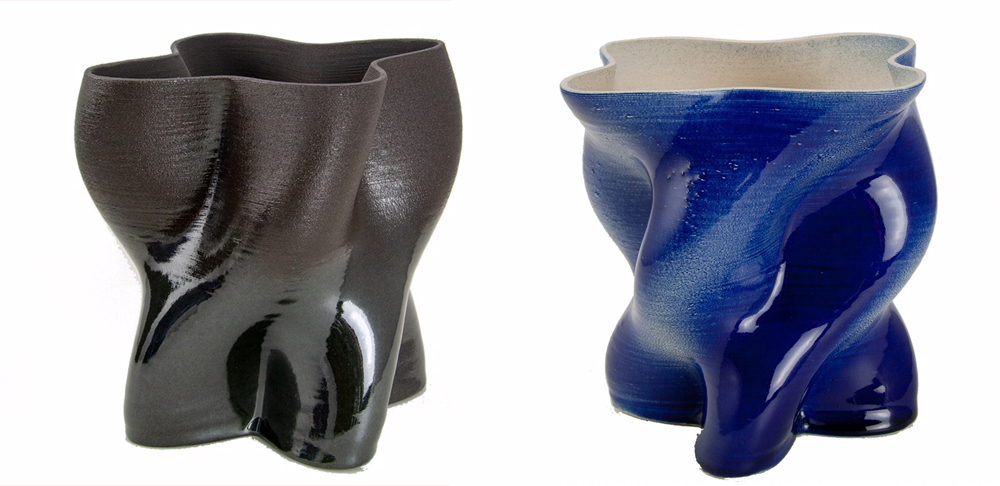 Black and Blue
The most recent work is aimed at thinking outside the box and only the beginning of a wonderful journey.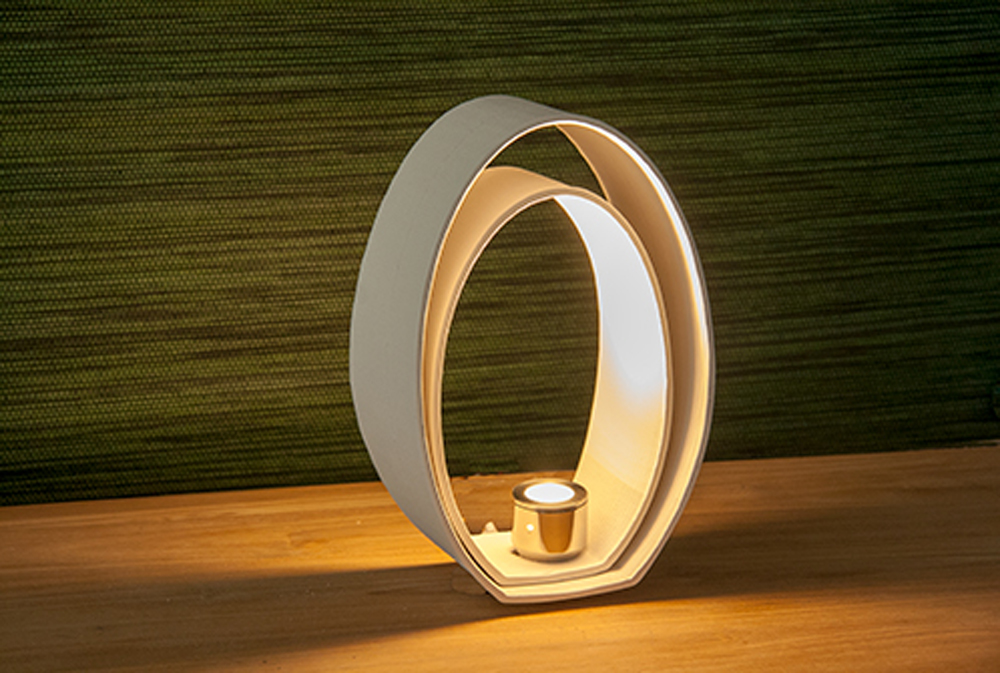 Cerabeau will be participating in the PromZ.Live in Ahoy Rotterdam May 16 – 17.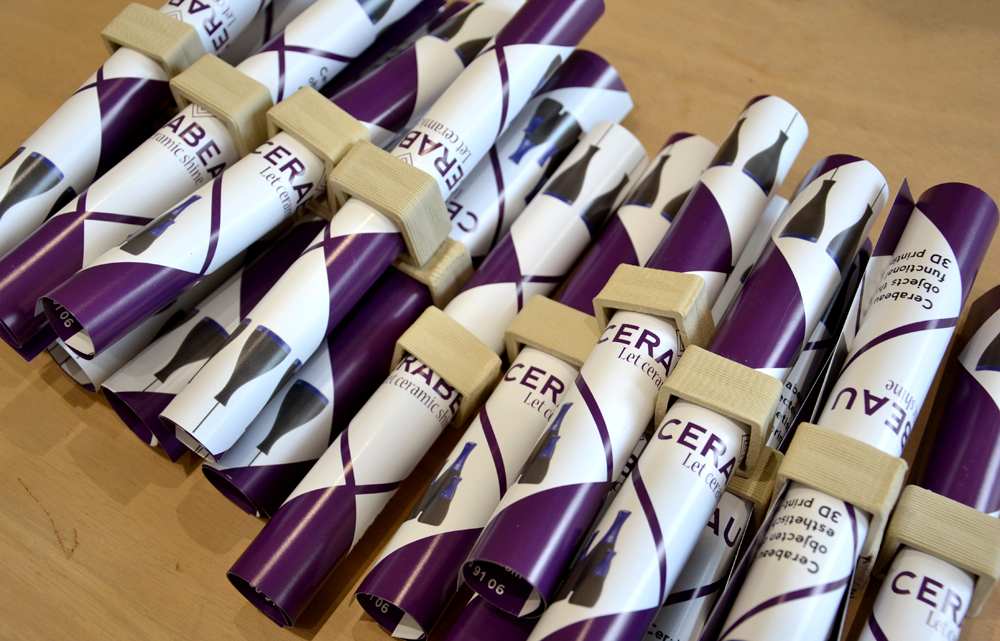 The Cerabeau store is open on Saturdays and shopping Sundays.
Turfkade 21 Brielle.
You are most welcome!
Source and Pictures: Cerabeau website