author: Emre Can
edited by Marlieke Wijnakker
How can we use ceramic printing as a shaping method in ceramic art?
---
Emre CAN, born 1984 in Bozüyük (Turkey) has been intested in ceramics since 2002. He completed his undergraduate education at Afyon Kocatepe University, Ceramics Department in 2007. In 2008, he started his post graduate education at the same university and graduated from the Institute of Social Sciences in 2012 after which he started working as a research assistant at Abant İzzet Baysal University, Ceramics Department.
He started his proficiency in art training at Anadolu University, Institute of Fine Arts in 2013 and is currently a Research Assistant at its Ceramic Department, in Eskişehir Turkey. Emre is doing research for his doctoral thesis with the subject " How can we use ceramic printing as a shaping method in ceramic art."
---
Thanks to the Anadolu University Scientific Research Projects Emre has been able to do research in Belgium Antwerp at the Unfold Studio and in the USA Omaha at Tethon 3D. This is where he took his first steps in 3D clay printing.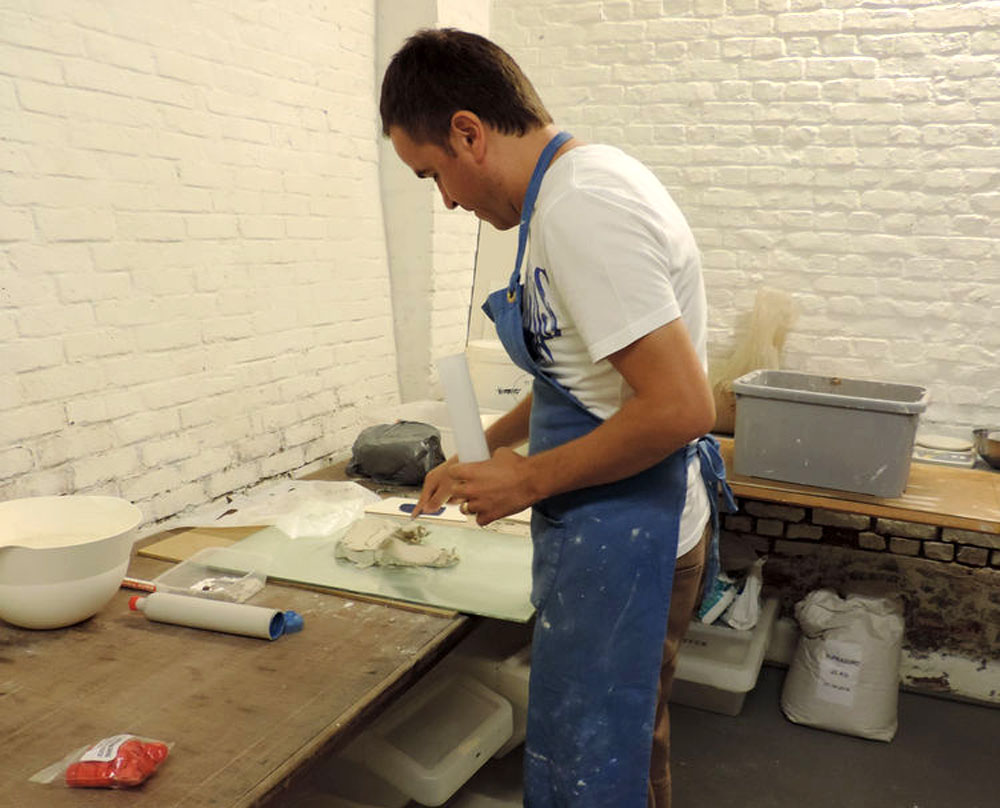 preparing clay
He has come a long way since then and his work is inspired by three things. Firstly, the Seljuk star, ( two 45 degree, superimposed squares which is part of the traditional motifs used in Turkey) and  is often a start point for optical effects. Secondly the recent war and thirdly living in the Middle East. These elements combined portray the sculptures he makes.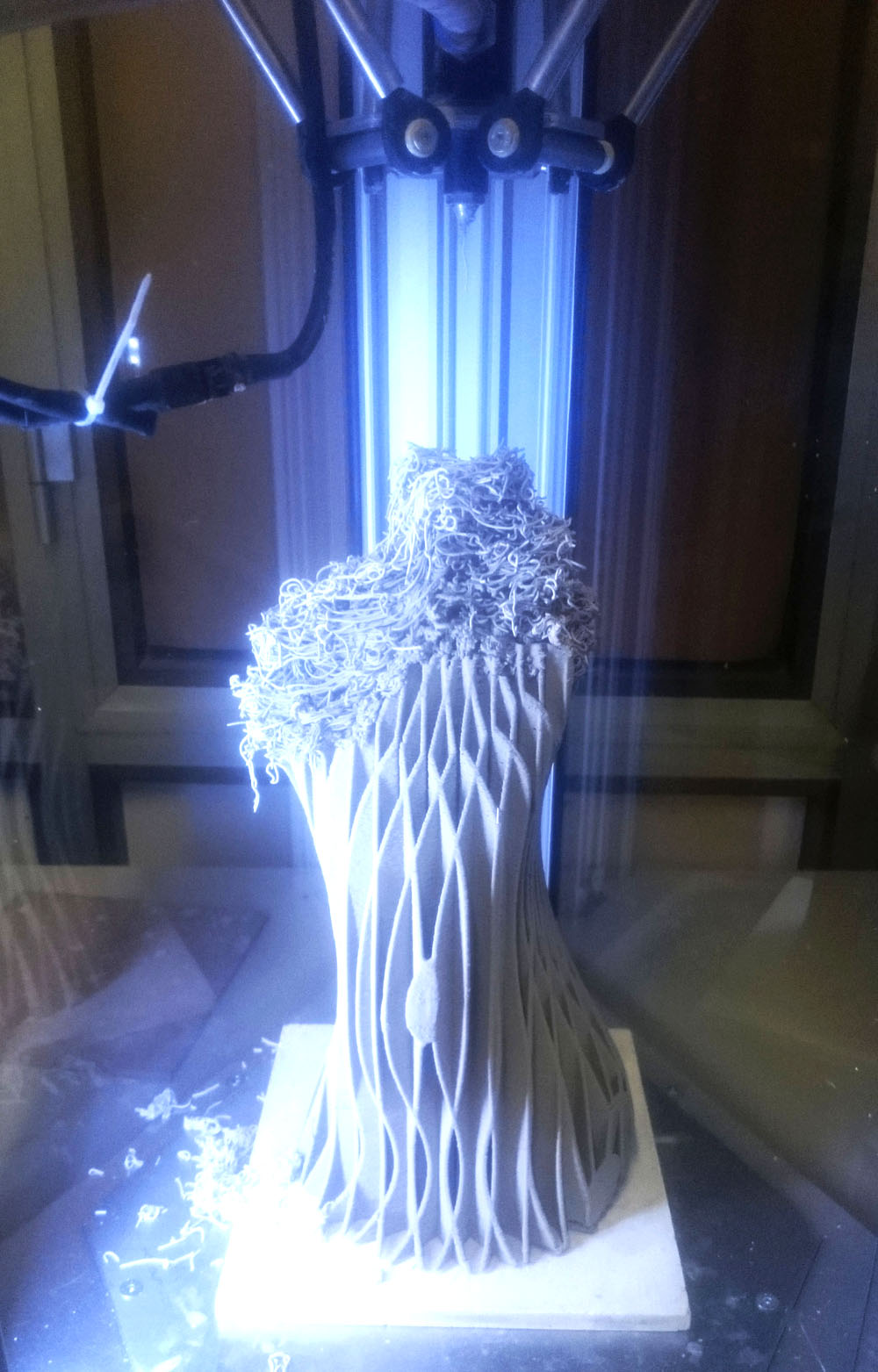 making of a Seljuk Star based sculpture
Unigraphics NX is used to make 3D models on the computer. Cura is used for layering. A Delta Wasp 3D printer is used to print the objects.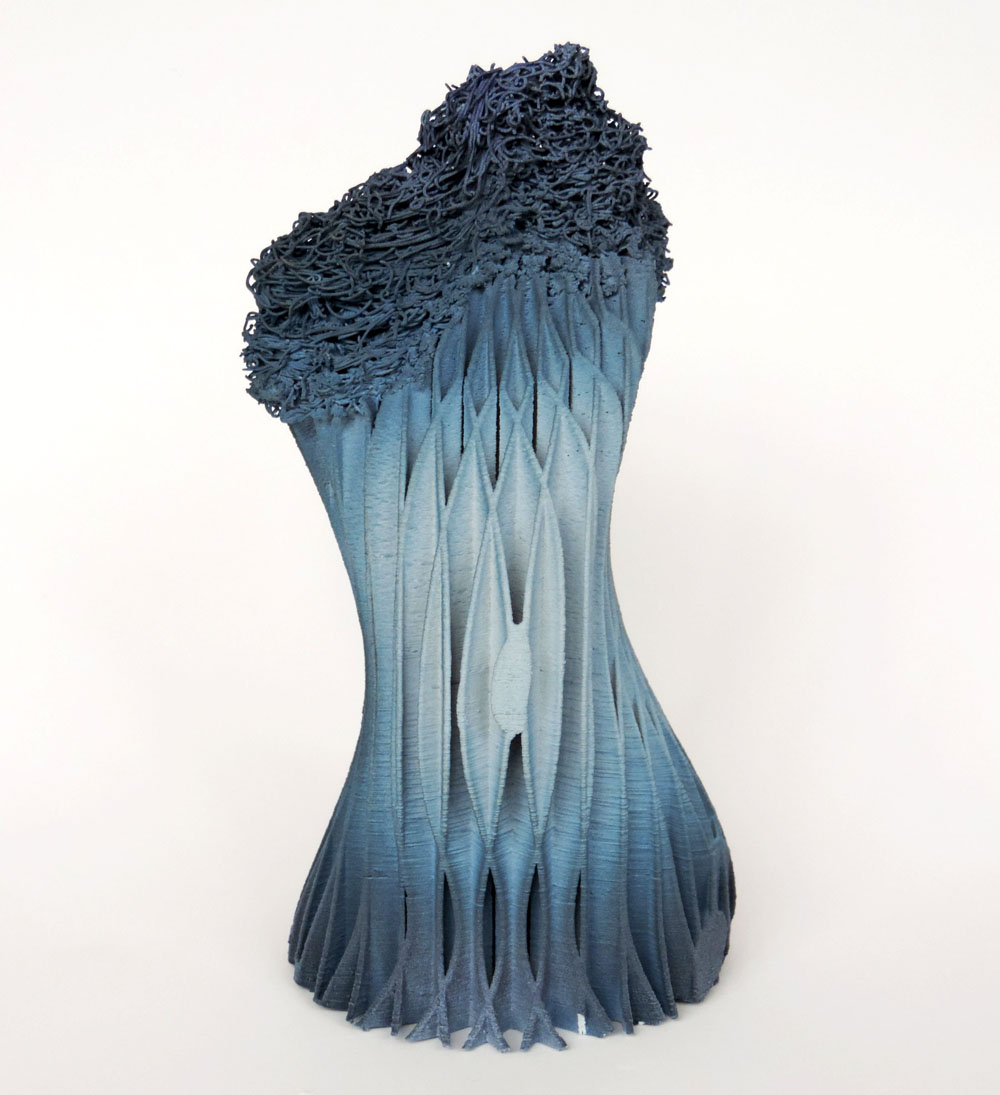 after retouching, firing and glazing
At the beginning Emre struggled with some problems and deterioration. As these issues kept appearing he decided he could use them to his benefit and after a while he turned these deteriorations into part of the artistic appearance. He can usually control these deteriorations in his work, to make artistic and organic shapes.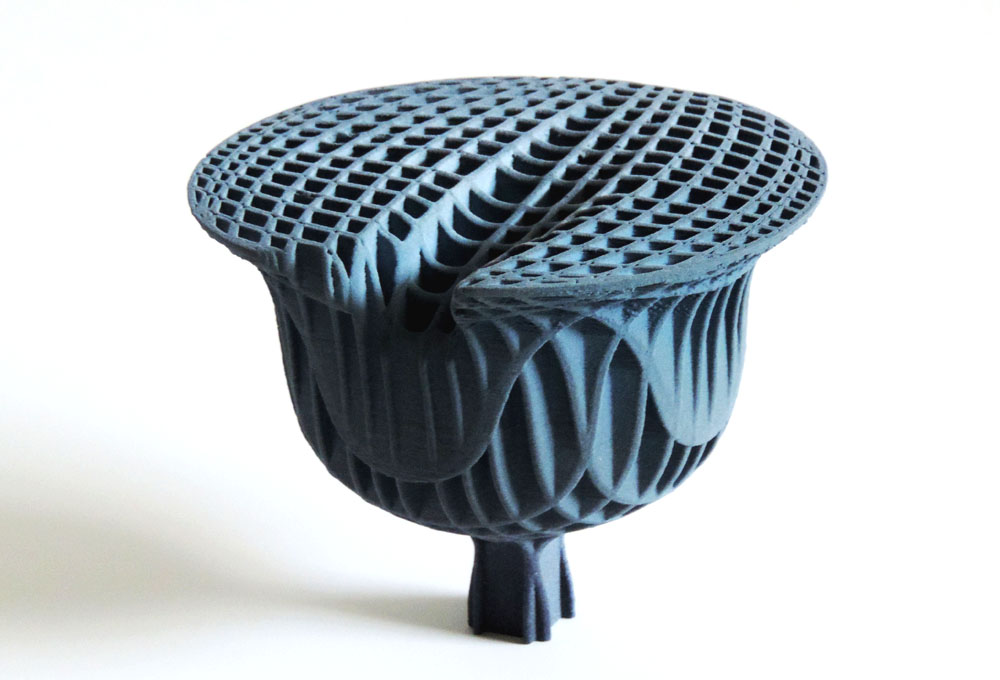 retouched by hand
" You know making models with 3D printing usually results in mechanical shapes. I am researching " how we can make artistic and organic forms with a 3d Printer." Emre says.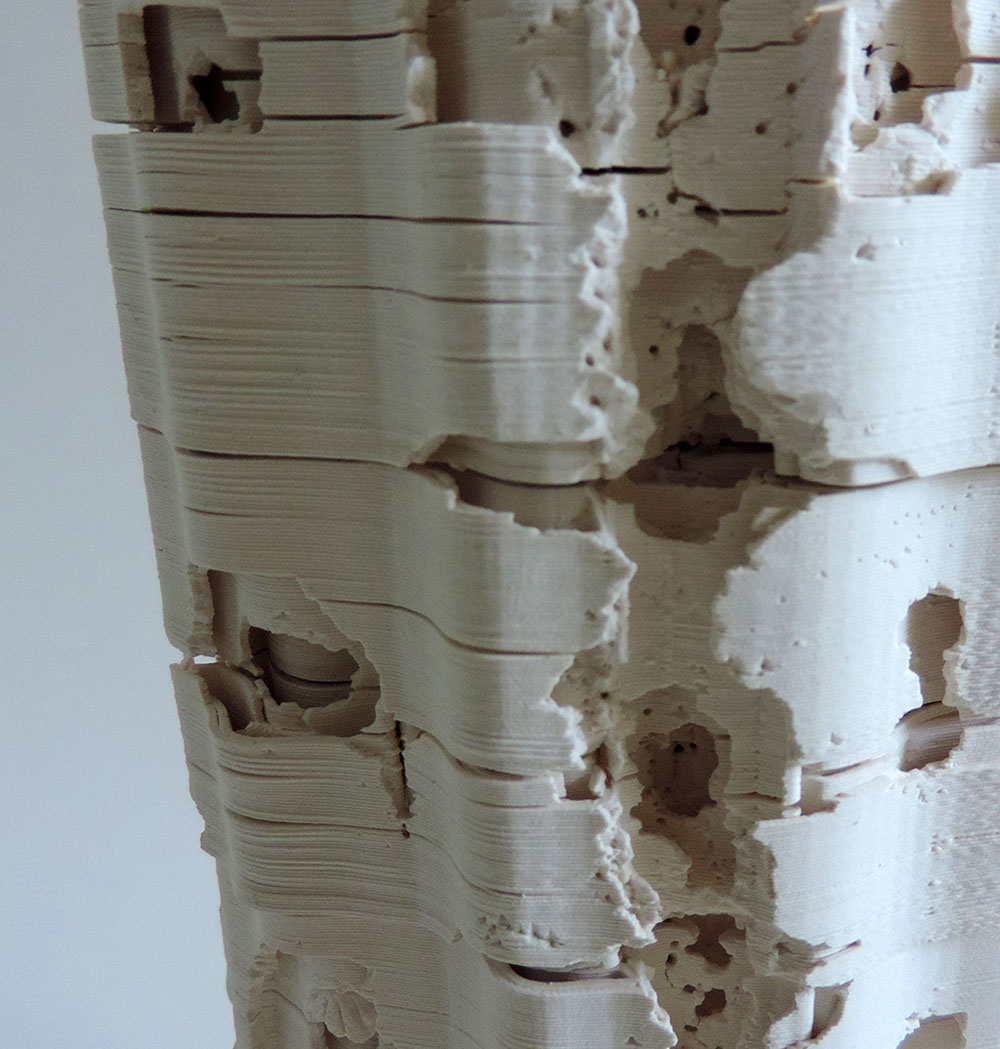 Shatter
" Sometimes I make modifications, like Shatter, by hand after the shape was printed by the machine. These Shatters give me the feeling of an artistic touch."
" So when I touch the objects, the 3D printer turns into a tool for me. The tool I use to shape ceramic forms."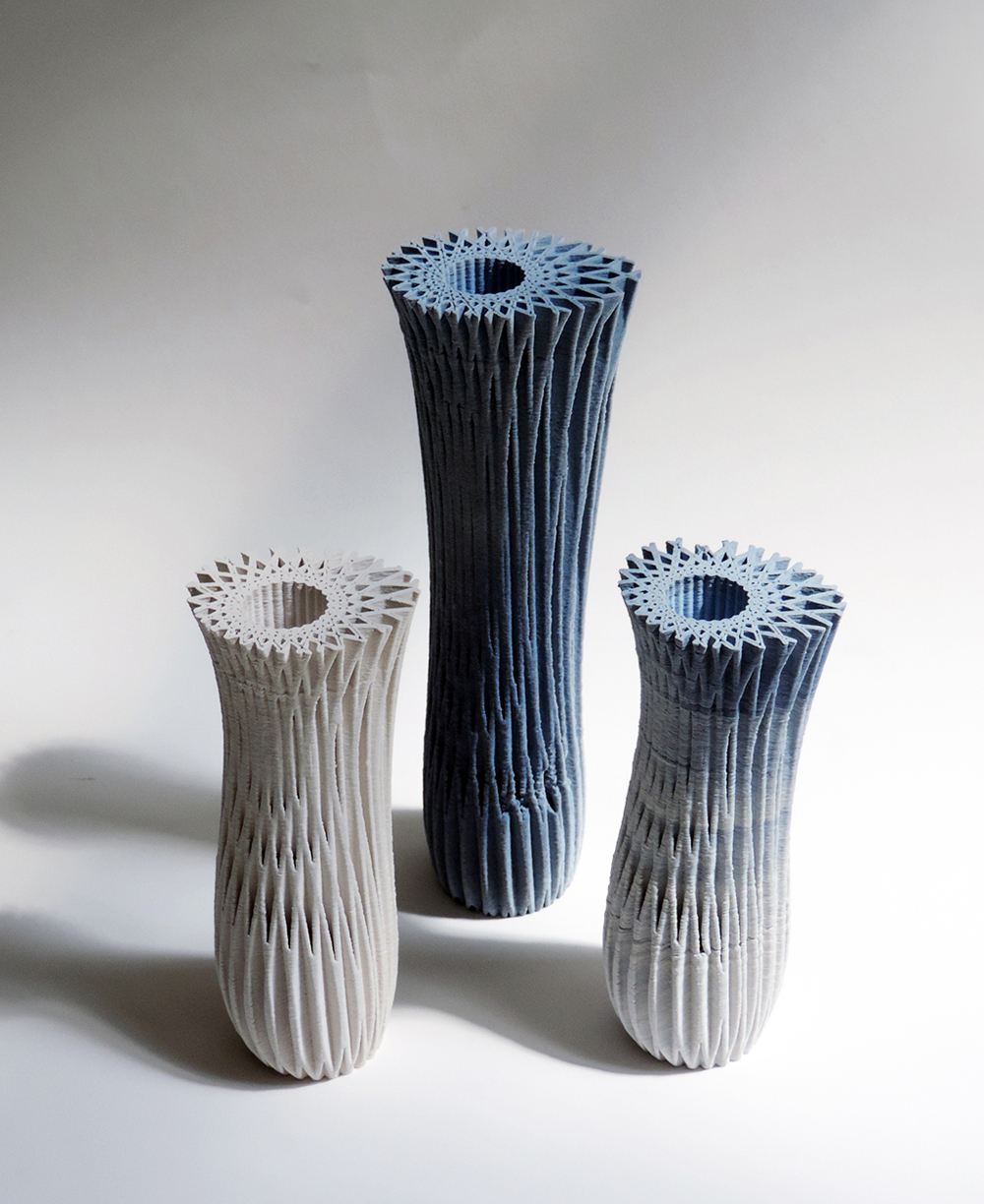 Source and pictures: Emre Can website