What we do.
Marlieke and Yao made the first user friendly 3d Clay printer. With backgrounds in design and usability rather than technology their development path was different compared to others.
Since the first prototype they have been innovating their machines trying to stretch the limits of 3d Clay printing possibilities.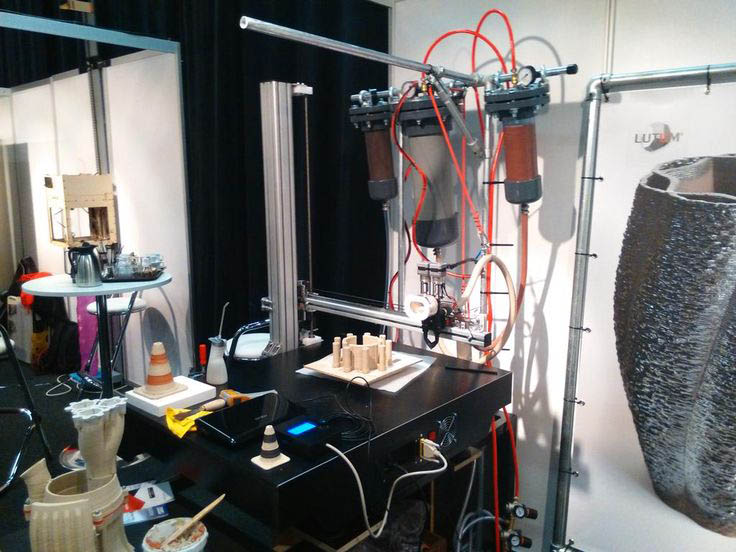 The History.
It all started in a small room with a medical seringe and some 10 year old clay from the attic… soon after the first iteration of something looking like a LUTUM Clay printer was born. From there interest grew and the opportunity arrived to move to a more professional location.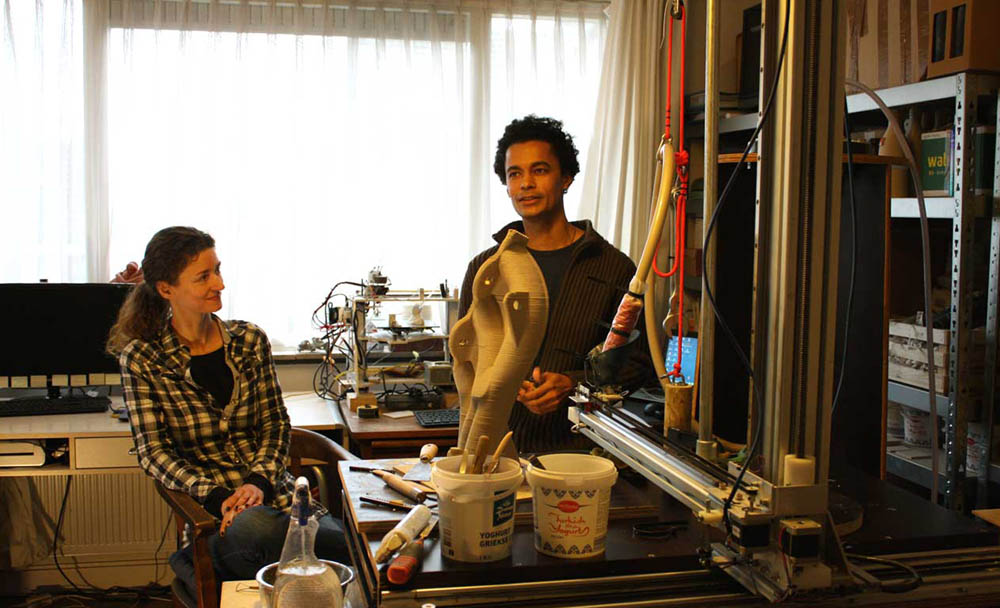 Assembled by hand and crafted with love.
The experiments moved and their activities went to a somewhat larger workshop. An abandoned building, scheduled for demolishment within a few years. It was the perfect venue to further develop and build the first commercial machines.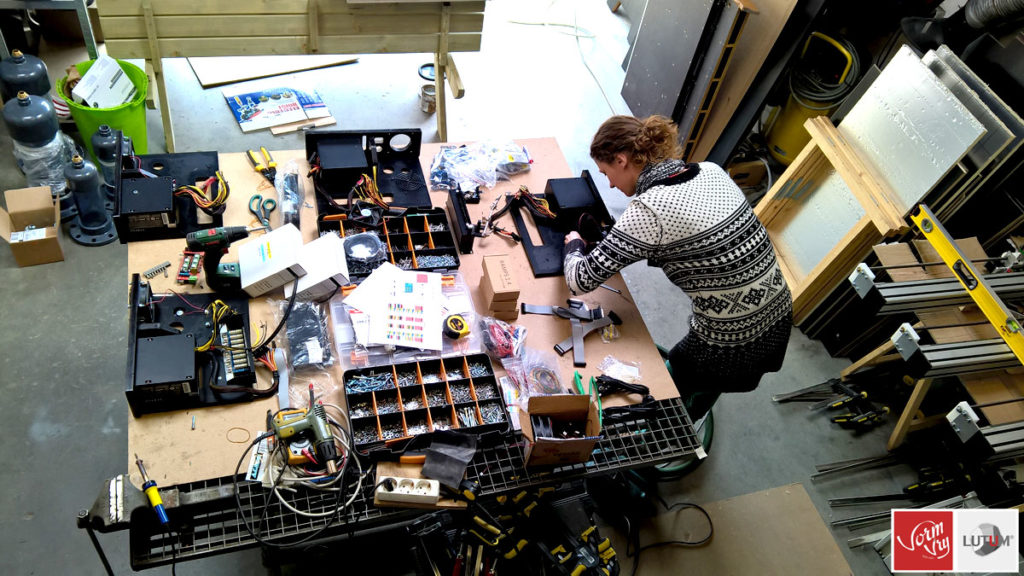 Flexible use of space.
This workbench served many purposes but it had to be cleared after each task. As soon as the weather would allow it they would paint the base, take pictures of printed objects and prepare the clay outside.
Yao's father, a pensioner, decided it was time to bring some extra hands. He has been helping out ever since.
The Office.
At that time all design, print and office related work was done in the even smaller adjacent space. Looking at this picture now, lots of good memories surface. However, in only a few months it became clear the space was too smal and with the help of Marlieke's parents they were able to obtain a more professional bussiness unit at an industrial site.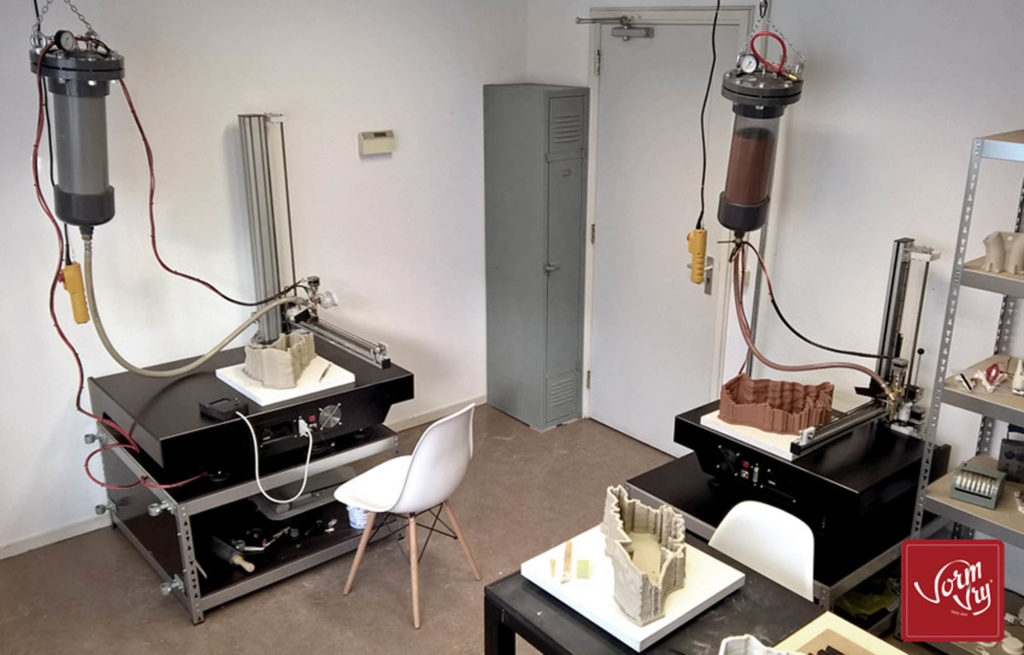 The current Studio Before.
This small factory they now own lies next to the river Maas and on the main Potters route of northern Limburg. The former shop facing the road will soon become a gallerie so cyclists and hikers can get an idea of 3d Clay printing and some of its possibilities. With the beautiful 'Maasduinen' nature reserve in their 'backyard' this is definitely the place they will stay for the next couple of years.