The Bre & Co. Sake Set contains a tall, slim bottle and trio of cups, all of which fit together like cells in a honeycomb because of a consistent hexagonal footprint. That hexagonal shape is echoed in the ergonomic thumb rests on each bottle and cup, giving the user a satisfying grip while pouring and drinking. The bottle holds 150 ml of sake and the cups hold 50 ml, perfect for three friends to share a drink together.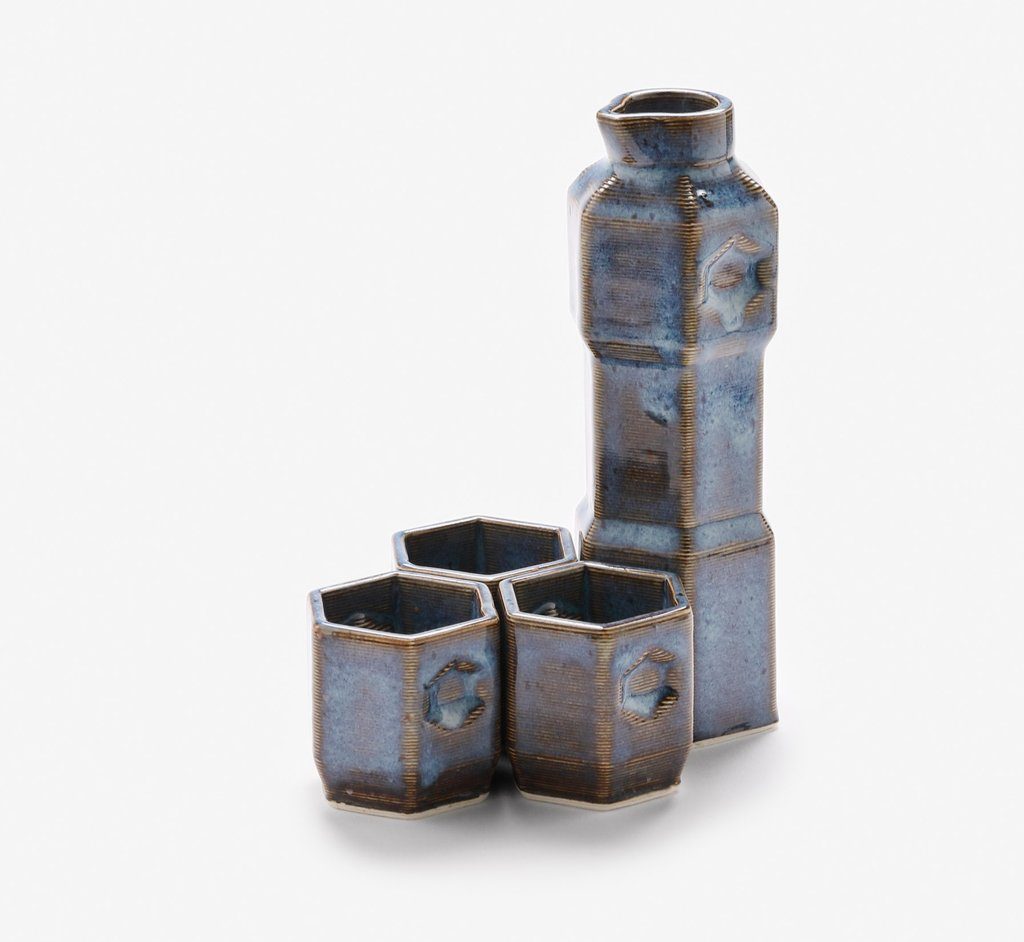 This sake set is 3D printed with a Lutum machine. The glaze is completely lead-free and dinnerware-safe. Hand wash only. The bottle is 6″ tall and 2″ wide, the cups are 2″ tall and 1.5″ wide.
Bre & Co was started by Bre Pettis (former CEO makerbot) and located in Brooklyn NY.
Bre & Co. is committed to manufacturing all of their products in the USA.